Regular price
$59.99 USD
Sale price
$38.99 USD
Unit price
per
Sale
Sold out
✔️ Improves health & happiness
✔️ Entices your cat to drink more
✔️ Saves time refilling water
✔️ Super quiet & easy to clean


Details

Do you worry your kitty isn't getting enough water? Do they always have a dry nose? Are they frustratingly uninterested in drinking from their water bowl? Worse yet, do they only ever seem to want to drink from the tap?

For those notoriously picky drinkers, enter CatTap™ - the best-selling filtered water fountain loved by thousands of pet parents. By mimicking the running water from a faucet, your cat will be drinking more than ever before, helping to cure chronic dehydration and help keep them healthy and happy.

✔️ Improves health & happiness
✔️ Entices your cat to drink more
✔️ Saves time refilling water
✔️ Super quiet & easy to clean

Your thirsty kitty will thank you!
Specifications

INCLUDES:
-CatTap™ fountain
-Filter with sponge
-Pump with power cord
-Faucet 

- BPA-free plastic, safe for cats
- Dishwasher safe
- Easy to clean
- Double filtration system: Equipped with activated carbon filter and pre-filter sponge.
- Change filters every 4-6 weeks.
- 1.5 L/ 51 Oz Capacity, enough water for 5-6 days.
- Ultra-quiet: The pump is super silent when running (<20db), leaving it on at night won't affect your sleep.
- Faucet shaped: Matches cat's drinking habits. The dynamic water flow helps attract cats to drink.
- Item Dimensions LxWxH: 4.5x.4.9x6.3 inches
- Weight: 1.3 lbs/ 0.65 kg
Shipping Info

Free Standard Shipping: We offer 100% free standard shipping on all of our orders.

Processing Time: Orders will typically be packaged and shipped within 3-10 business days of placing an order. During busier seasons, the processing time may take longer than usual (for example, during holiday seasons).

Shipping Time: Orders placed from the U.S. are typically delivered within 5-15 business days from the date the product is shipped out. If you're shipping to another country, delivery times can vary anywhere from 5- 31 days from the date that the product is shipped out. During busier seasons, the shipping time may take longer than usual (for example, during holiday seasons).
Care Instructions

Clean fountain, faucet, and pump regularly and replace filter every 4-6 weeks for optimal performance.
View full details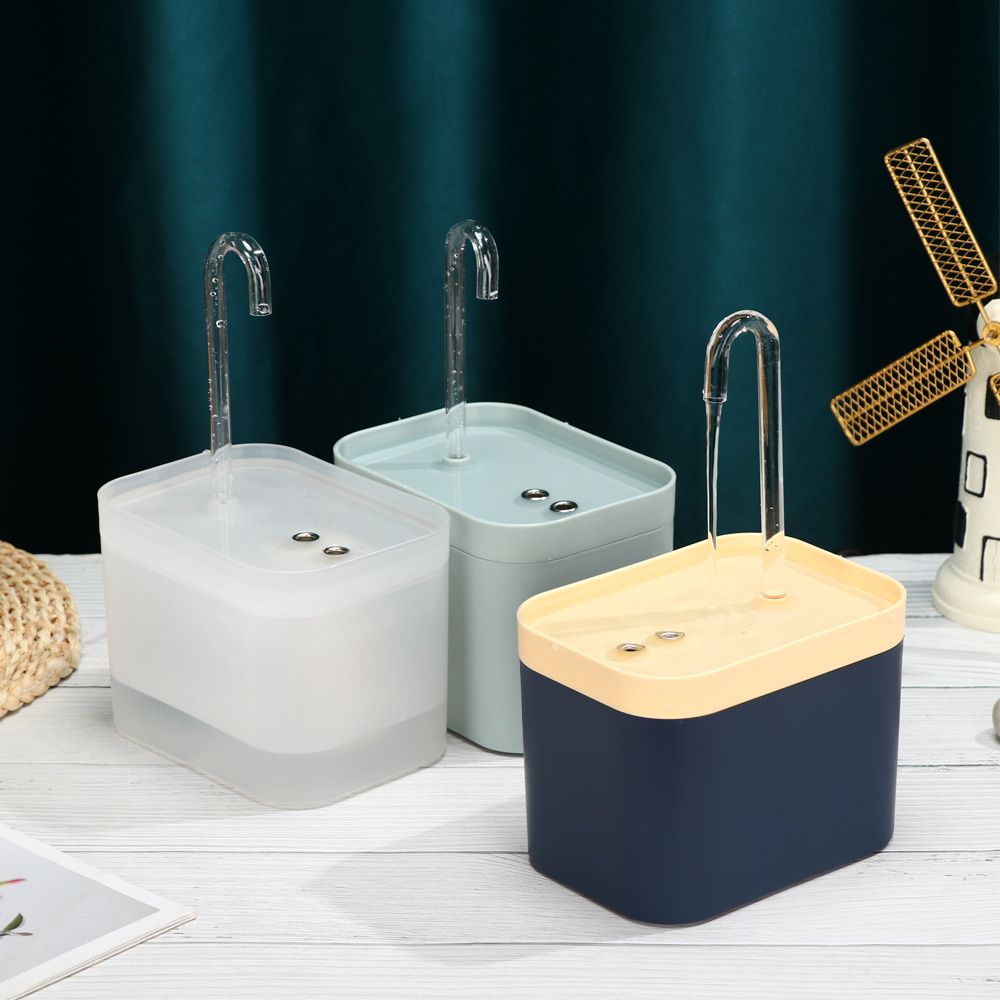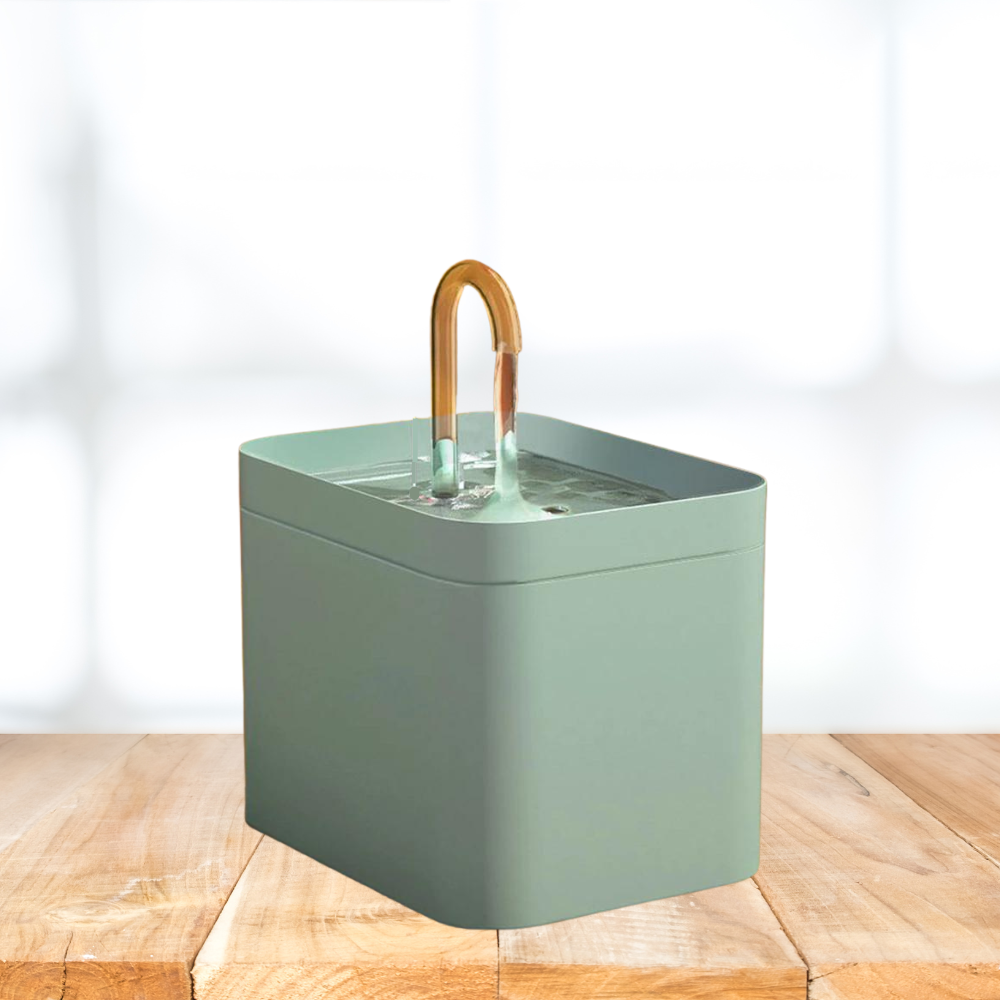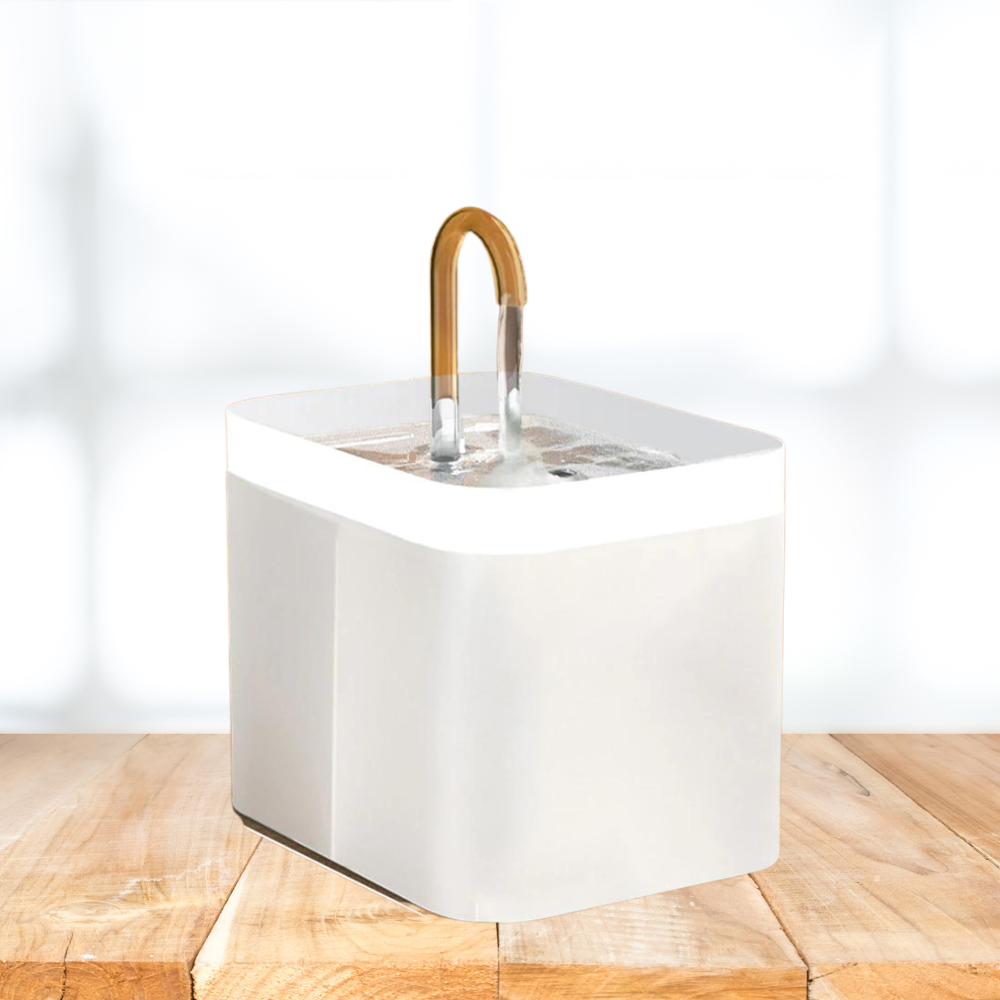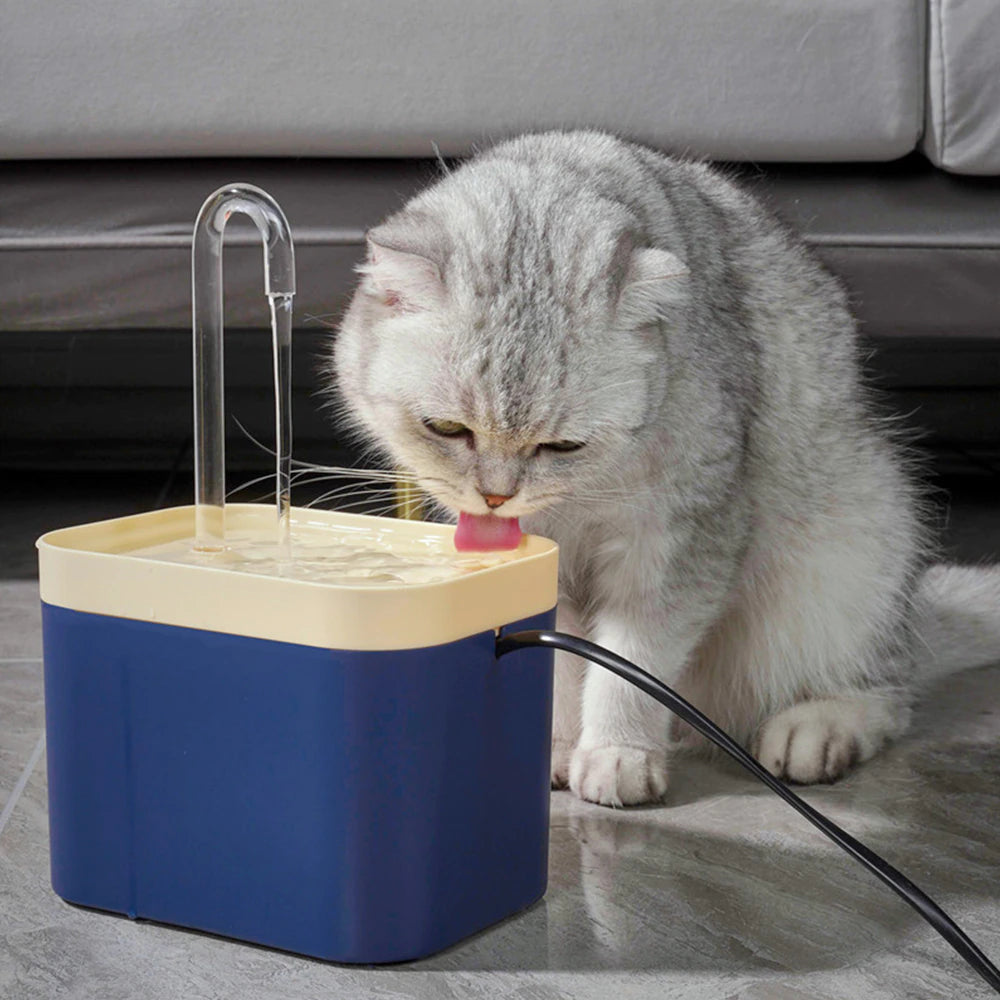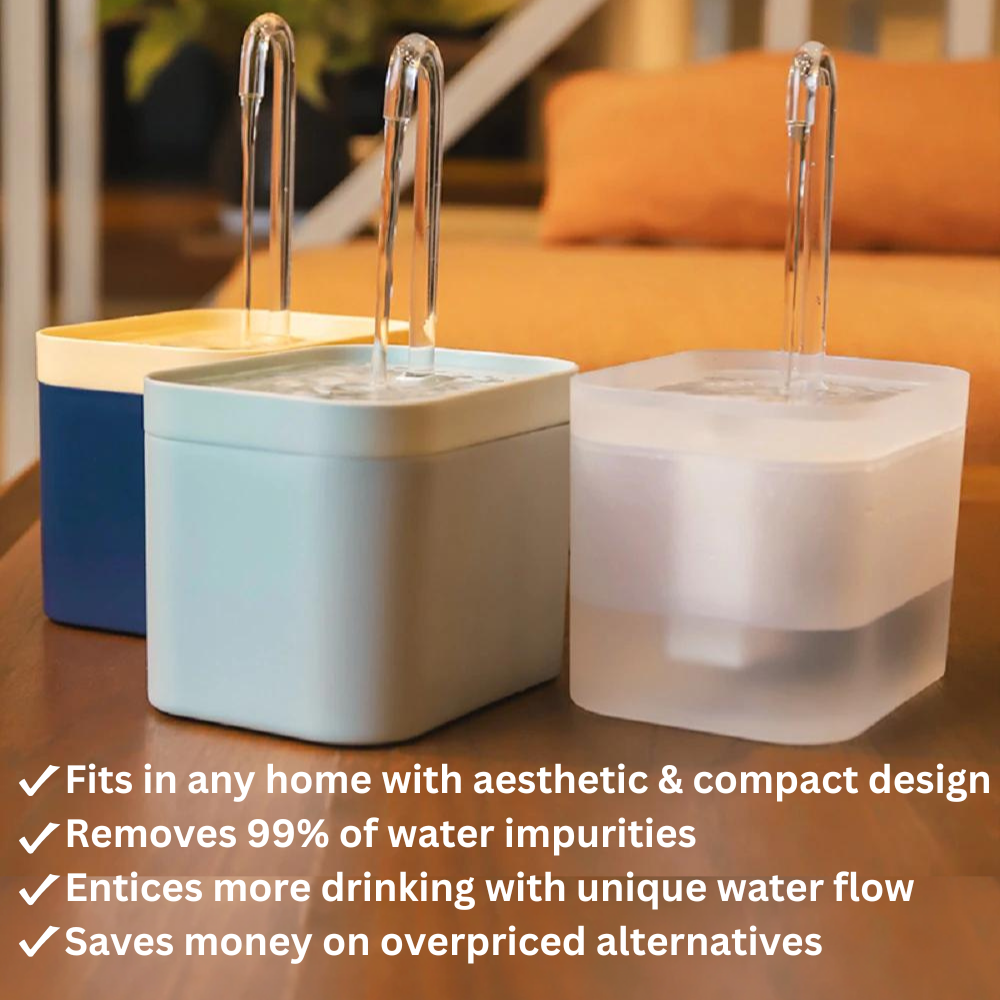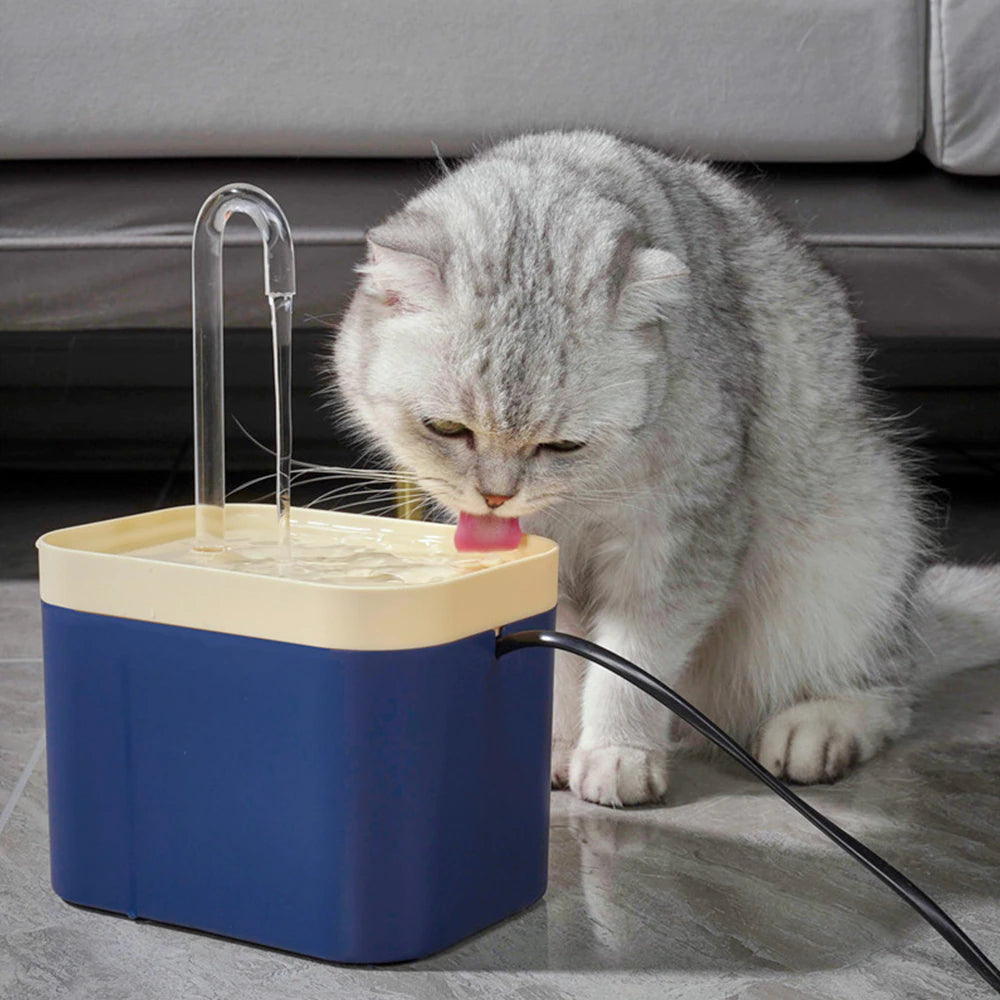 Keep Your Cat Properly Hydrated
Cats need to drink a lot of water in order to stay healthy. In fact, cats that drink plenty of water are not only healthier, but also happier, and more active. They are also less likely to get bladder and kidney infections, which are the leading cause of preventable deaths in cats.

Despite it being crucial for their health though, cats are notoriously picky about drinking and tend to have a low thirst drive. The CatTap™ fountain's running water mimics a more natural way for your cat to drink by signaling to them that the water is fresh and safe to drink. This in turn encourages them to drink more, so they can live longer and better lives.
Veterinarian Recommended
Thousands of cats in the U.S. die each year due to prevantable health issues caused by poor hydration. Kidney diseases, urinary tract infections, and other dehydration-related illnesses impact 1/3 cats in their lifetime. Sadly, these issues tend only to be diagnosed once they're already further along.

That's why veterinarians recommend CatTap™. It entices your cat to drink more water by automatically giving them fresh, clean water all day long. Which is especially effective if your cat prefers to eat dry food.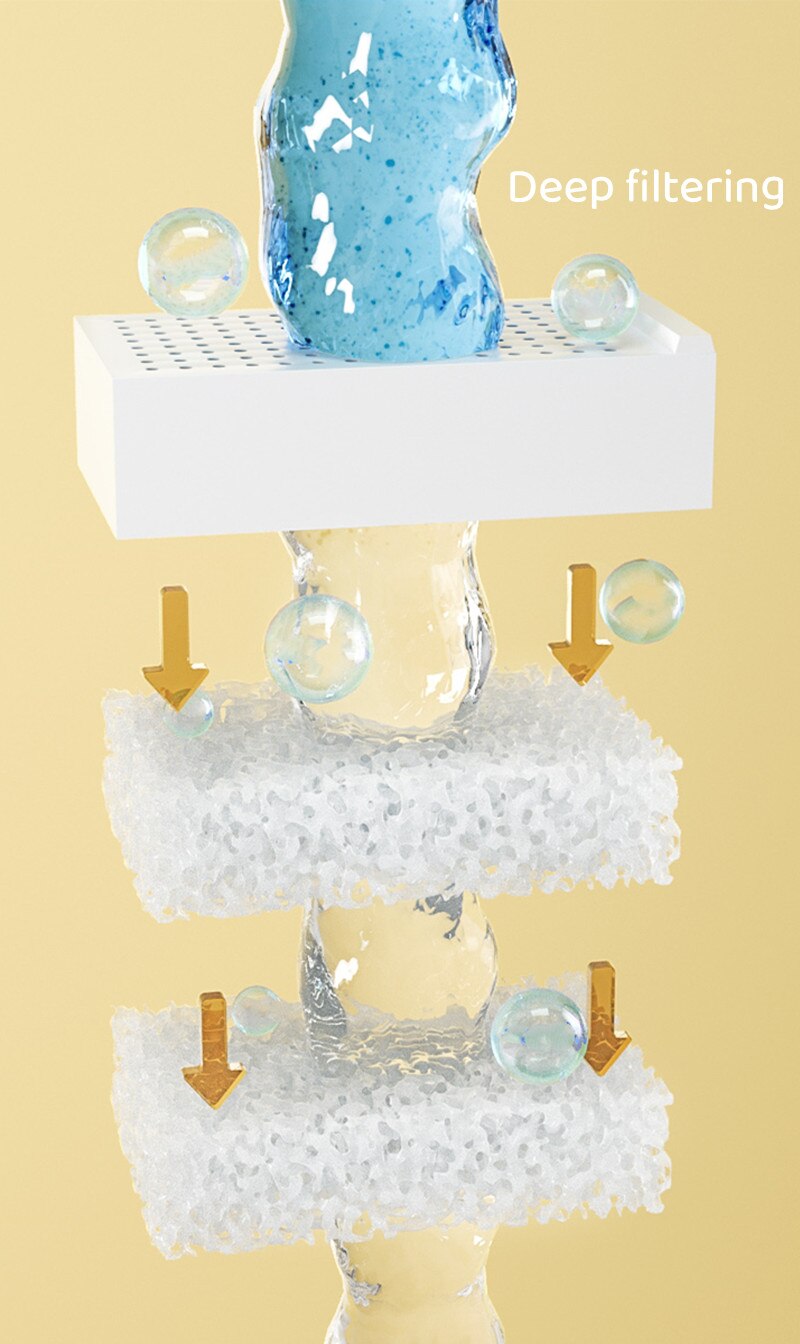 Removes 99% of Impurities
The Double Action Carbon filter removes magnesium, calcium, hair, dirt and other impurities from your cats water. These minerals can accumulate in your pet's lower urinary tract and lead to urinary tract infection.
Loved By Thousands of Cat Owners
The best-selling CatTap™ fountain has been purchased and adored by over 10,000 pet owners to-date.
✔️ Aesthetic design
✔️ Affordable
✔️ Compact
✔️ Quick and easy setup
✔️ Noiseless

Don't Just Take Our Word For It...
A Total Lifesaver For My Picky Drinker

"I've tried multiple water fountains (the Petmate one, the large and small Catit flower fountains) with my cat but he didn't take to any of them. They either gave him the opportunity to spill and play with the water or they were too noisy or he ignored them completely. My cat started drinking from this fountain the minute I set it up. It's silent, it's adorable and for the first time ever, I know my cat is drinking enough water."

-Zita Heidenreich

My Cat Is FINALLY Drinking Regularly

"My cat likes drinking out of the kitchen faucet. I work &, therefore, that was not always possible. When I saw your ad, I hesitated...but decided to order. My cat absolutely loves it !!! I am sooo happy to see him drink water & keep hydrated. Thank you for an advertised product that actually says & does what it says it will do. I DO recommend to others!"

-Cheyenne Leuschke

An Absolute Hit for Both Me and My Cats

"My cats love this fountain and so do I. This fountain has been a hit with my cats and really mimics a water faucet. I love it because it's easy to clean and holds a good amount of water. If you're looking to try your cats out on a fountain or looking to replace one, you can't go wrong with this one."

-Zoe Ullrich

The Best Faucet Alternative

"After 3 months with this fountain, I just knew I had to write a review. It took a day or two for Theresa to get comfortable with the new fountain, but she hasn't jumped in the tub or on the sink ONCE since I bought this for her. She is drinking far more water than ever before!! The moral of the story, if you have a cat who is an avid sink drinker, BUY THIS FOUNTAIN. It truly is a lifesaver."

-Ann Pagac