Regular price
$549.99 USD
Regular price
$599.99 USD
Sale price
$549.99 USD
Unit price
per
Sale
Sold out
Love your cats, but tired of always scooping their litter and smelling their business? There's a better way.

Introducing PetKit™ PURA MAX - the best-selling self-cleaning litter box loved by tens of thousands of kitties and pet parents alike. 

✔️ Never scoop litter EVER again
✔️ Dramatically reduce litter box odors
✔️ Improve safety and sanitation
✔️ Perfect for multi-cat families
✔️ Health and habit tracking (mobile app enabled version only)


Classic Version Includes:
-PetKit™ PURA MAX litter box

Enhanced Version Includes:
-PetKit™ PURA MAX litter box
-PetKit app 

Shipping

Free Standard Shipping: We offer 100% free standard shipping on all of our orders.

Processing Time: Your order will be packaged and shipped within 10-25 business days of placing an order. During busier seasons, the processing time may take longer than usual (for example, during holiday seasons).

Shipping Time: Orders placed from the U.S. are typically delivered within 15-25 business days from the date the product is shipped out. If you're shipping to another country, delivery times can vary anywhere from 5- 31 days from the date that the product is shipped out.
Returns

Unhappy with your product? We'll take it back!

We take pride in selling only the highest quality pet products and have confidence that you will be 100% SATISFIED with everything you buy from us. Customer satisfaction is our top priority.

However, if you don't have a positive experience for any reason, just let us know and we'll make things right by offering you a replacement or refund within 30 days of delivery. Buying from us is 100% RISK-FREE with our 75 DAY MONEY-BACK GUARANTEE.
Dimensions

24.4 inches x 21.2 inches 21.7 inches
Care Instructions

The detachable cylinder, TPE rubber, and filter make cleaning the PURA MAX a breeze! Use warm water, soap, and a washcloth when cleaning for optimal results.

Replace litter trash bags up to once every 15 days for one cat.
View full details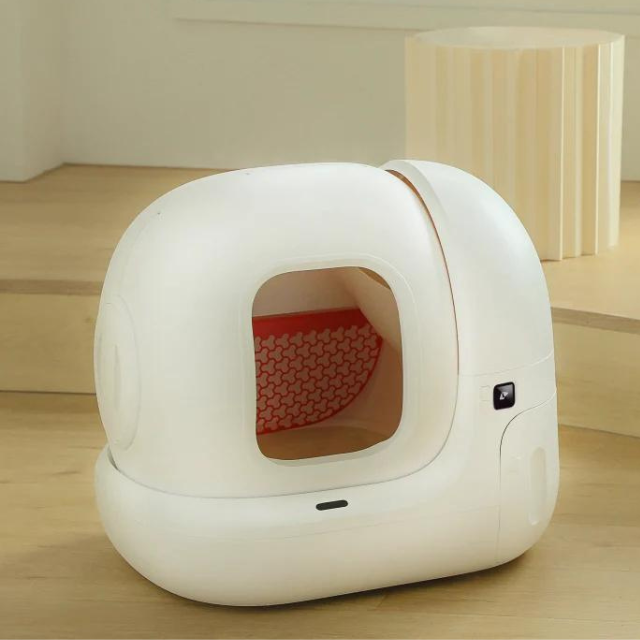 Never scoop litter again
PURA MAX detects when your cat has done their business, disposes of the soiled litter, and replaces it with a fresh bed of litter so you never have to scoop again, and your cat always gets the clean potty they deserve. Allows up to 15 scoop-free days for one cat.
Save time and money
Get back dozens of hours scooping litter every year, and save over $200 annually by buying less litter. PURA MAX only removes the clumps and preserves the clean litter so save you both time and money!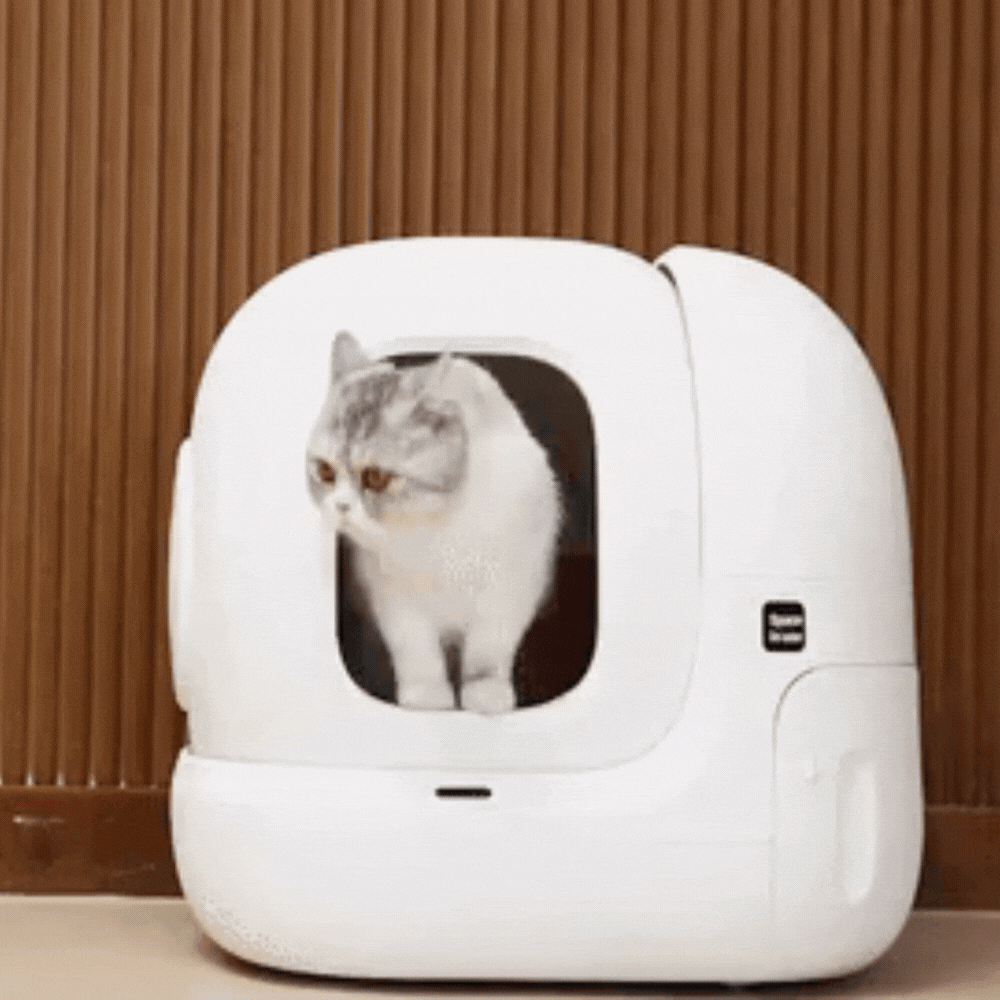 Auto-cleans so you don't have to
Effortlessly set up scheduled or automatic cleaning via the PetKit™ app with the Enhanced PURA MAX or manually activate cleaning mode by pressing the 'Clean' button on the Classic PURA MAX.
No more sticky poop
With the specially made TPE rubber, PURA MAX prevents soft stools from sticking to the cat litter box and keeps your cat's toilet clean at all times.
Say goodbye to litter box odors
The built-in PURA AIR smart spray eliminates litter box odors by automatically deodorizes after each litter box use to keep your home smelling fresh and clean.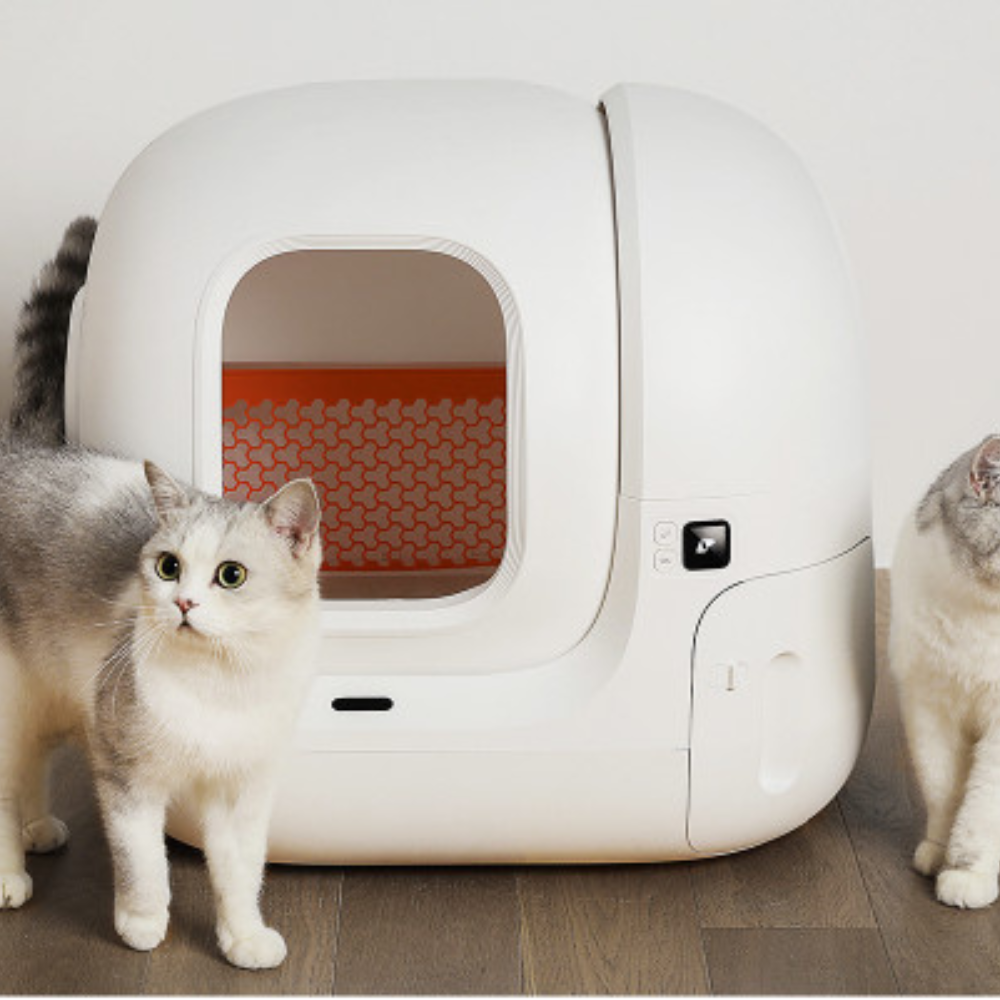 Multi-cat friendly
PURA MAX offers a spacious interior perfect for households with up to 4 cats. Cats must be heavier than 3.5lbs and older than 6 months to use PURA MAX.
Purrrfectly safe for your pet
The xSecure smart sensors system prioritizes your cat's safety by detecting and pausing any self-cleaning as soon as it detects movement near the litter box entrance.
Keep tabs on your kitty
Smart sensors in the PURA MAX allow you to track your cat's weight, times of use, duration of use, and litter capacity so you can ensure their health is always on track (Enhanced Version only).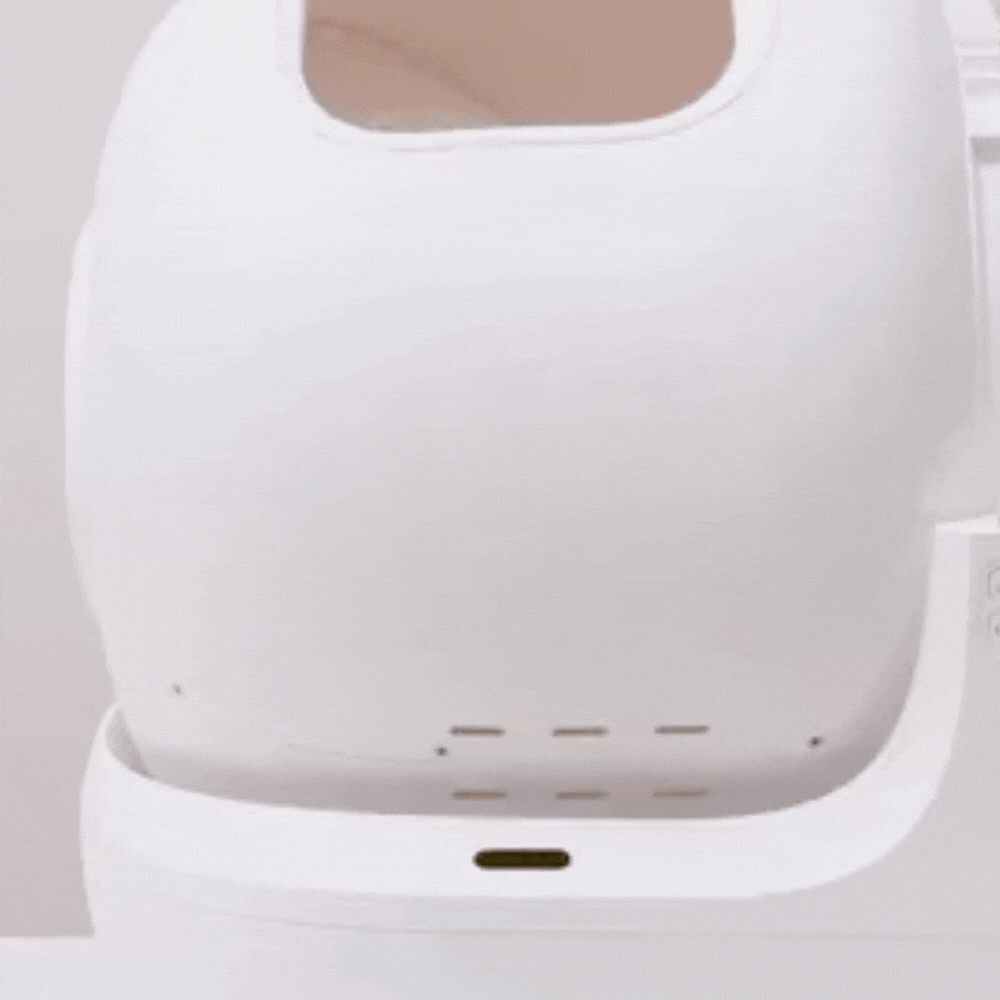 Maintenance is a breeze
Designed with convenient cleaning and maintenance in mind, the PURA MAX's cylinder, TPE rubber, and filter are detachable for the easiest of access.
Nightime potty break? No problem
Equipped with a night light system, the PURA MAX offers your cat visibility during night visits in the dark.
75-DAY MONEY BACK GUARANTEE

We are so confident that you will love the PURA MAX that if you're not 100% satisfied for any reason, we offer an extended 75-day money back guarantee, no questions asked (excludes any shipping fees).

1-YEAR WARRANTY

We offer a comprehensive protection plan that covers your PURA MAX from top to bottom for 1 year. Our hassle-free plan covers accidental damage, power surges, and mechanical and electrical breakdowns.
How Our Competitors Compare
FAQs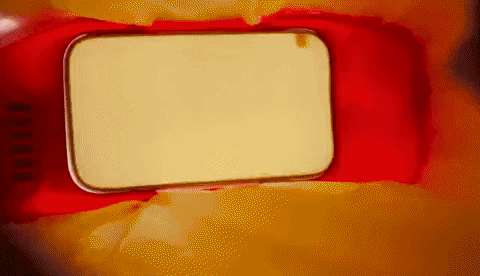 Where does the poop go?

Each time your cat does their business, PURA MAX transports the soiled litter to a waste container inside the litter box. The tightly sealed waste container prevents unpleasant odors from escaping.
What kind of litter should I use? 

PURA MAX is compatible with all kinds of clumping cat litter such as clay litter, tofu litter, mixed litter, and more. We advise against using non-clumping litter as auto-cleaning does not perform well if litter cannot clump properly.
How do I use the PURA MAX?

PURA MAX is extremely easy to use. Simply connect the PURA MAX to an electrical outlet and pour in your favorite cat litter. Then, sit back and enjoy more time with your best furry friend!

What's the difference between the Classic and Enhanced versions?

The Classic version is the original PURA MAX, while the Enhanced version is the second generation PURA Max that includes mobile app access and health tracking functionality.

The Classic version includes the self-cleaning, security, and deodorization functions of the Enhanced version, but it does not include access to the PetKit™ mobile app
to launch scheduled self-cleaning features or monitor your cat's health and habits.